Ashleigh Guy – Trainee Solicitor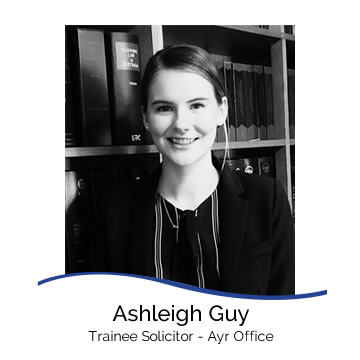 Background
Ashleigh is a born & bred Burdekin local having attended St Francis Primary School and Burdekin Catholic High School. Before joining Ruddy Tomlins & Baxter as a Trainee Solicitor in 2018, Ashleigh gained experience working with other North Queensland law firms, and was a Volunteer at pro bono organisation LawRight.
Areas of Practice
Ashleigh assists Matt Baxter in the firm's commercial and property law departments.
Qualifications & Memberships
Ashleigh completed a Bachelor of Laws with Honours at James Cook University in 2018. Ashleigh has excelled during her traineeship & will be admitted in April 2019.
Community Involvement – Hobbies
Ashleigh has excelled as a basketball player of local, regional and State achievement and is involved with a number of local sporting clubs.
Contact details:
126 Young Street Ayr
t: 47831733
e: ashleigh.guy@rtblegal.com.au