Rebecca Watson – Senior Commercial Solicitor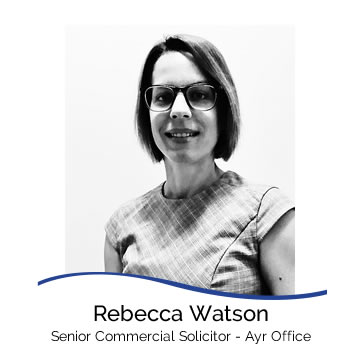 Background
Graduating from James Cook University in 2004 with a Bachelor of Laws and Business with Honours, Rebecca commenced working at RTB as a clerk to Brian Baxter in January 2005. Upon completion of her two years of articles, Rebecca was admitted in January 2007, and has worked in the Ayr office as a solicitor since that time. A Burdekin local, Rebecca resides with her husband and three children in Home Hill. She is currently taking an extended maternity leave after the birth of her third child.
Areas of Practice
Rebecca practices primarily in the areas of commercial and rural law, residential conveyancing, commercial leasing and wills and estates. She also appears regularly in the local Magistrates Court in relation to traffic matters, including Restricted Licence Applications.
Qualifications and Memberships
Bachelor of Laws and Business with Honours – James Cook University Solicitor – Supreme Court of Queensland and High Court of Australia
Community Involvement
Rebecca has a long association with the local netball and touch football clubs, involved at both senior and junior levels as a player, coach, umpire / referee and committee member. She is also actively involved in the Home Hill State School P & C Association.